YONKERS DPW: Fall Clean Up
Image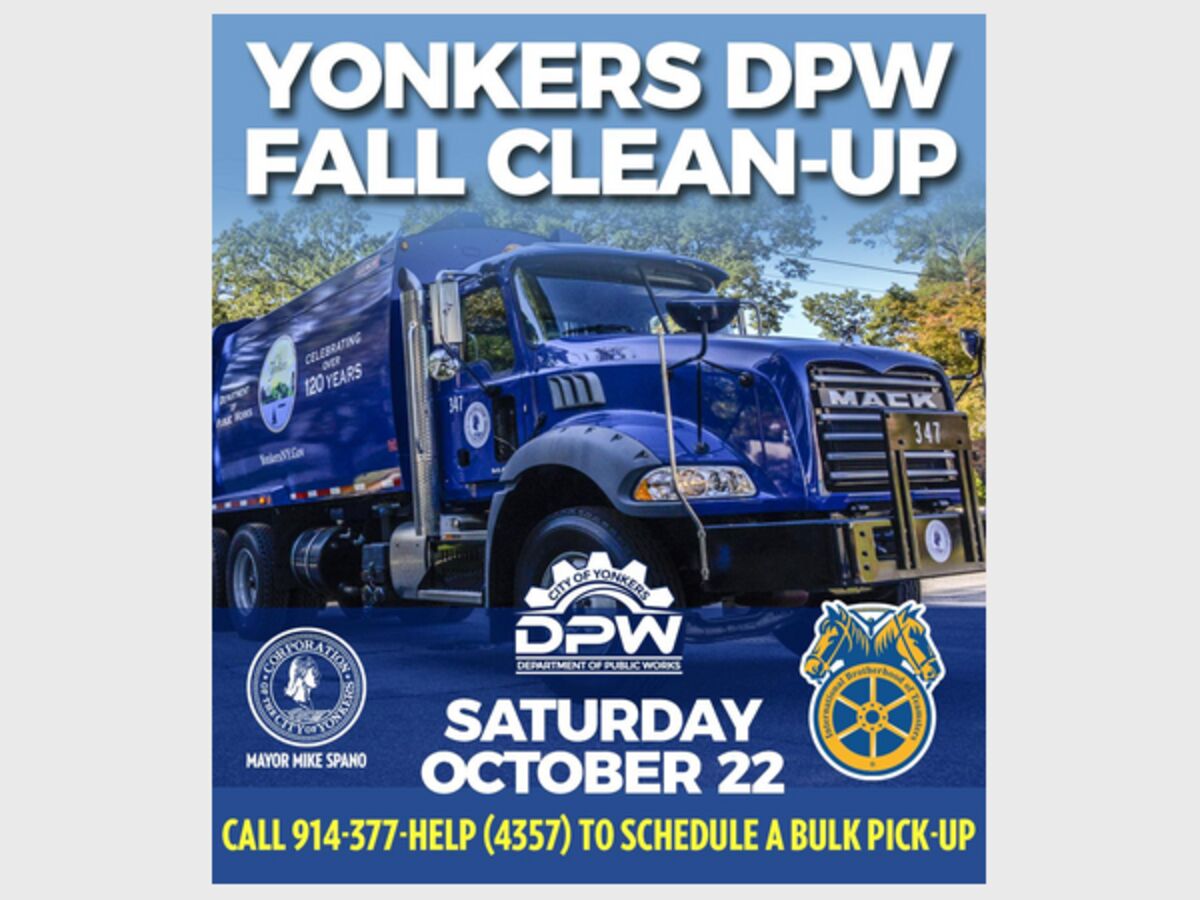 Mayor Mike Spano and Yonkers Department of Public Works Commissioner Thomas G. Meier announced that the Department of Public Works (DPW) will conduct a city-wide Fall Clean-Up on Saturday, October 22, from 6:00AM – 12:00PM. 
The clean-up is aimed at cleaning neglected vacant properties, city streets and community gardens throughout Yonkers.
Alongside the scheduled city-wide Fall Clean-Up, sanitation trucks will collect additional bulk items from six-family dwellings or less. To schedule a bulk pick-up, residents are encouraged to call the Mayor's Help Line at 914-377-HELP (4357).
Yonkers DPW
1130 Nepperhan Avenue
Yonkers, NY 10703
United States