YONKERS POLICE DEPARTMENT: The First 40 People That Shake A Cops Hand Will Get An Ice Cream Cone
Image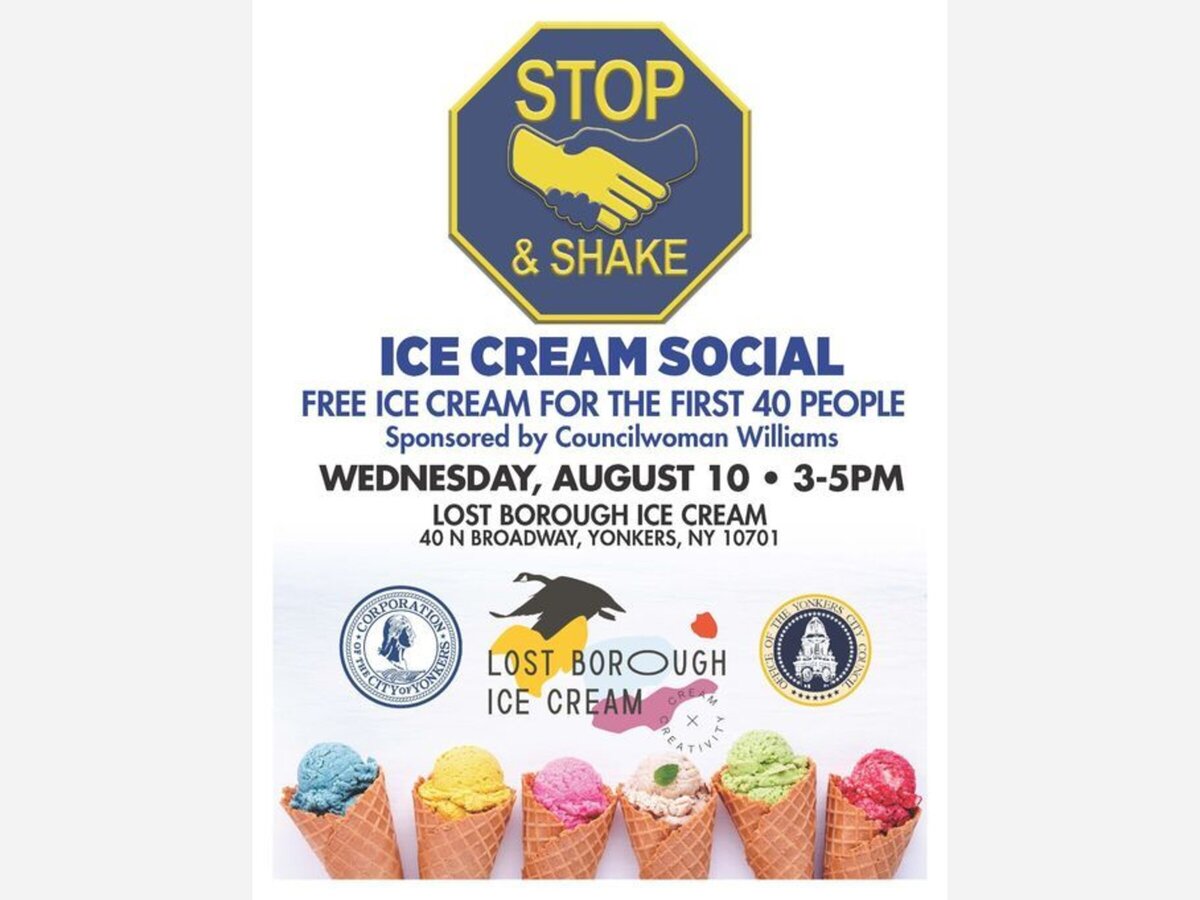 YONKERS (WESTCHESTER COUNTY) NY: When  clinical social worker Patrick Cruz started making ice cream from his Yonkers home in 2019 he fell in love with the idea of churning his own ice cream in his own shop. 
So he partnered with New Rochelle resident Kawana Jefferson to launch Lost Borough on Yonkers' North Broadway.
And now he wants to team up with Yonkers City Council Woman Shane Williams to give back to the community by providing 40 free ice cream cones to Hector Santiago's stop and shake program. 
Fulfilling the needs of downtown Yonkers is at the heart of Lost Borough's identity.
The name itself is a reference to an 1898 event in which Yonkers was given the option to merge with NYC other five boroughs