RESULTS MATTER: Mayor Mike Spano Calls Out A New York City Mess - And Gets Results In Less Than 24 Hours
Image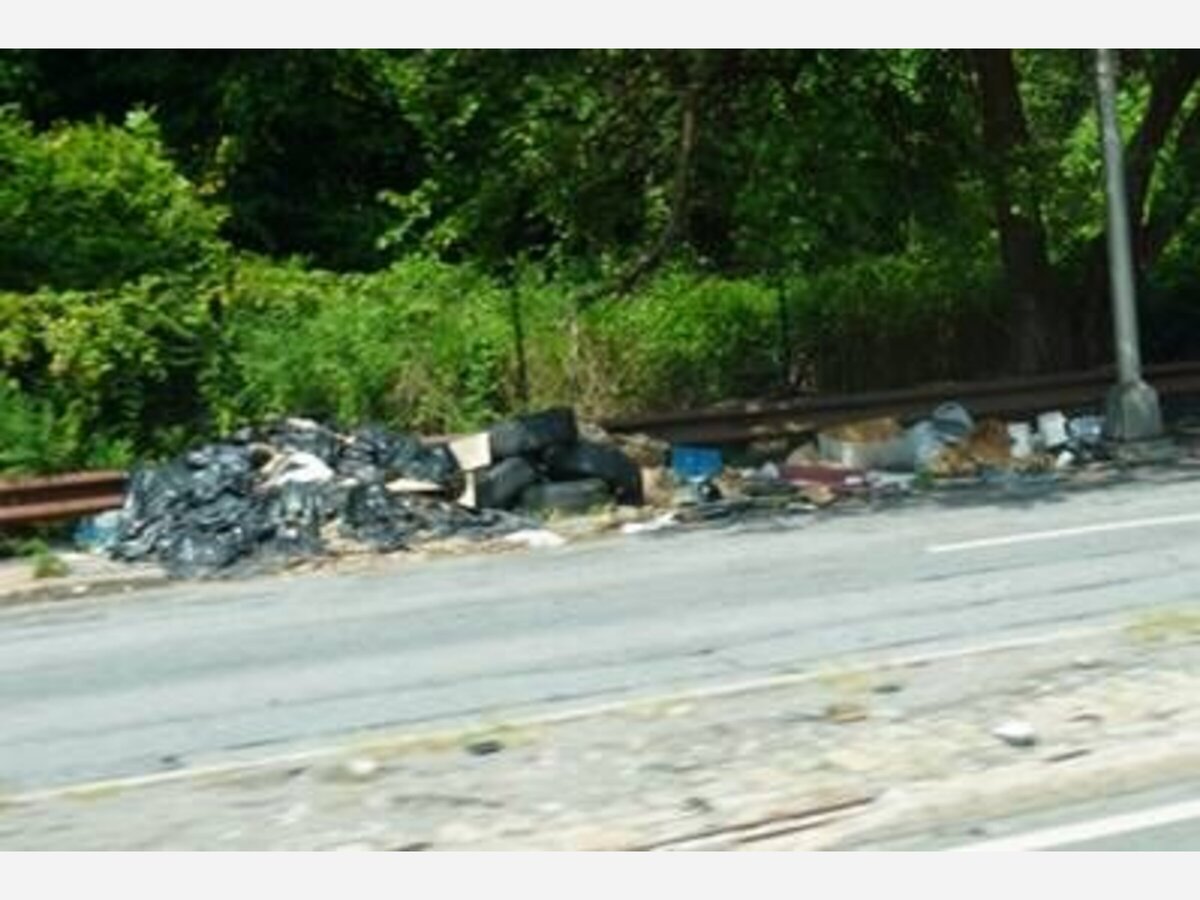 FOR IMMEDIATE RELEASE: #Yonkers Mayor #MikeSpano called on the City of New York and its Department of Transportation to clean up illegal dumping along the shoulder and service lanes of the north and southbound lanes of I-87 Major Deegan Expressway at the Yonkers-Bronx border.
PRESS RELEASE: Complaints from area residents have flooded The City of Yonkers' constituent helpline in recent months, reporting mounds of debris including tires, cabinets, furniture and household garbage are littering the roadway.
QUOTE: "I am calling on my fellow colleagues in government to heed the pleas of our local residents to clean up the Deegan," said #MayorSpano. "Not only is this is a quality of life issue, but because I-87 is a gateway to the Hudson Valley, it also is unwelcoming to drivers and visitors who pass through our city. Let's work together so, as New Yorkers, we can remain proud of our community."In addition to illegal dumping, commercial tracker trailers are reported to be parking or idling along the thoroughfare causing visibility issues for motorists.
Mayor Spano also specified the illegal dumping, which encourages rodent infestation, is most prevalent near Van Cortlandt Park, which both Yonkers and Bronx residents visit.
"There is a simple fix: clean-up and enforce," added Mayor Spano. "No one should be dumping on our community!"
According to the New York State Thruway Authority, the stretch of road where the illegal dumping occurs (south of the McLean Avenue exits) is maintained by the City of New York.
https://www.facebook.com/groups/YonkersNewswire/posts/3329032600687628/
UPDATE #1: When #Yonkers Mayor #MikeSpano Talks #NYC Mayor #EricAdams Listens.....
https://www.facebook.com/groups/YonkersNewswire/posts/3330025333921688/