STATEMENT: From Yonkers City Council Majority Whip John Rubbo
Image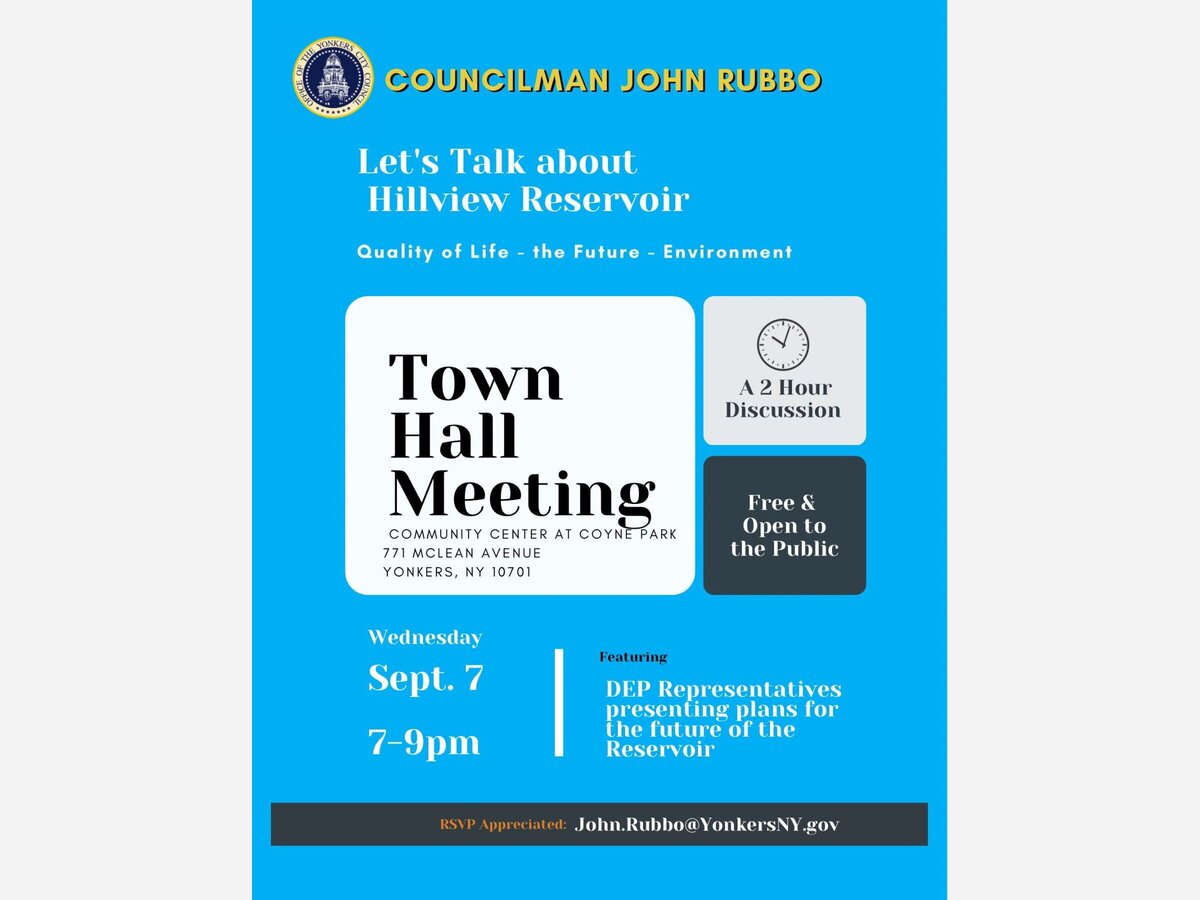 FEDERAL COURT CASE: Previously, the federal government said, in court filings, that New York City failed to comply with Safe Drinking Water Act requirements that keep drinking water safe from harmful bacteria and viruses, even when it was under an order to do so.
Then New York City has agreed to cover the Hillview Reservoir, in Yonkers, to protect the water supply that serves the nation's most populous city.
Initially the eastern basin of the 90-acre reservoir is was to be covered in 2042 and the western basin in 2049. but the court agreement between New York City and the federal government called for the cover could be finished sooner.
The agreement settled a complaint the federal government bought against New York City and the city's Department of Environmental Protection for allegedly violating regulation and orders for years in dealing with covering the reservoir.
Until it's covered, New York City takes measures to control wildlife in and around the reservoir and monitor the water.
https://www.facebook.com/groups/YonkersNewswire/posts/3328898860701002/