GET THAT FREE TRAINING: Westchester Community College (WCC) Fall 2022 Semester Will Begin In September
Image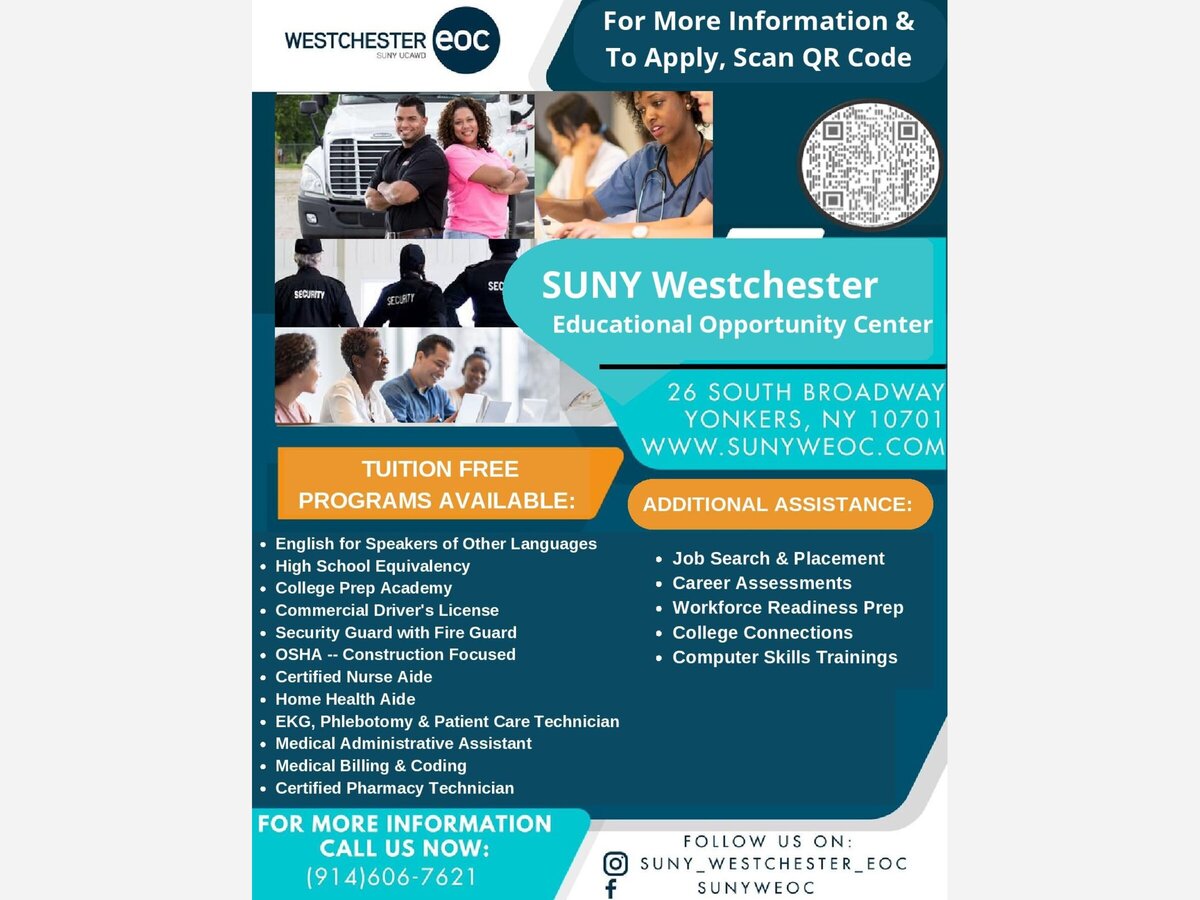 FOR IMMEDIATE RELEASE: WCC's #Free training programs will be in person with the exception of the OSHA 30 and Security Guard programs which will continue in live remote mode.
PRESS RELEASE: These programs are open to all New York State residents.
WESTCHESTER COUNTY: Below is a full list of programs which will be offered in the fall of 2022:
High School Equivalency
English for Speakers of Other Languages
College Prep Academy
Commercial Driver's License
Security Guard with Fire Guard
OSHA 30– Construction Focused
Certified Nurse Aide/Home Health Aide
EKG, Phlebotomy & Patient Care Technician
Medical Administrative Assistant
Applicants may click on the link below to apply or scan the QR code on the attached flyer to visit our website and apply. You may also visit our website at www.sunyweoc.com.
Apply to Westchester EOC!

You can contact WCC by email at EOC_Admissions @sunywcc.edu or by telephone at 914-606-7621 if you need assistance.
https://www.facebook.com/groups/YonkersNewswire/posts/3328894984034723/