2022 YONKERS ELECTIONS: Yonkers Mayor Mike Spano Endorses Nader Sayegh For Re-Election To The State Assembly
Image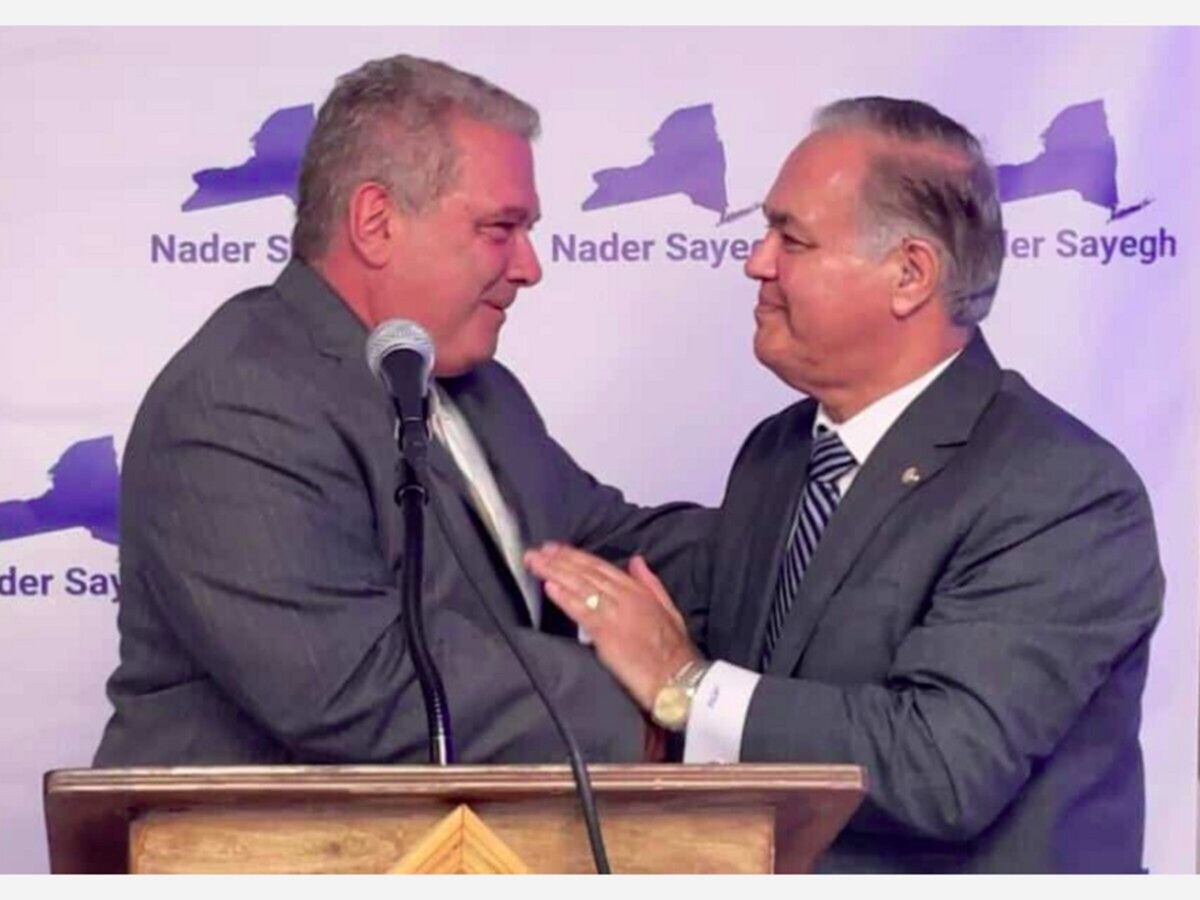 YONKERS: In remarks delivered at a Nader Sayegh Campaign Rally the Mayor praised Assemblyman Sayegh for bringing home millions of dollars in State aid that is driving economic development and improving public education.
#MayorSpano said: "You need to have someone who understands the needs of our city and how to articulate that at the State Capitol. When they are dividing up money for economic development, Nader Sayegh is there for #Yonkers. When they divide up money for education, Nader Sayegh is there for The City of Yonkers. I couldn't be more proud to stand here today and be a part of this celebration and to see that Nader Sayegh gets re-elected."
The Mayor listed economic development successes and population growth as proof that Nader Sayegh and the Yonkers State Legislative Delegation know how to deliver results.
Assemblyman Nader Sayegh said: "We have become one of the fastest growing communities in the State. With new industries like the television and film production studios, UPS and Empire City Casino by MGM Resorts, we are now New York's third largest city and we are creating new economic opportunities for Yonkers residents."
Nader Sayegh is seeking re-election to the State Assembly where he serves on numerous committees including Education, Racing and Wagering and Cities.
https://www.facebook.com/groups/YonkersNewswire/posts/3347419852182236/