UNTAPPED CITIES: Richard Haas' Disappearing Murals in Yonkers
Image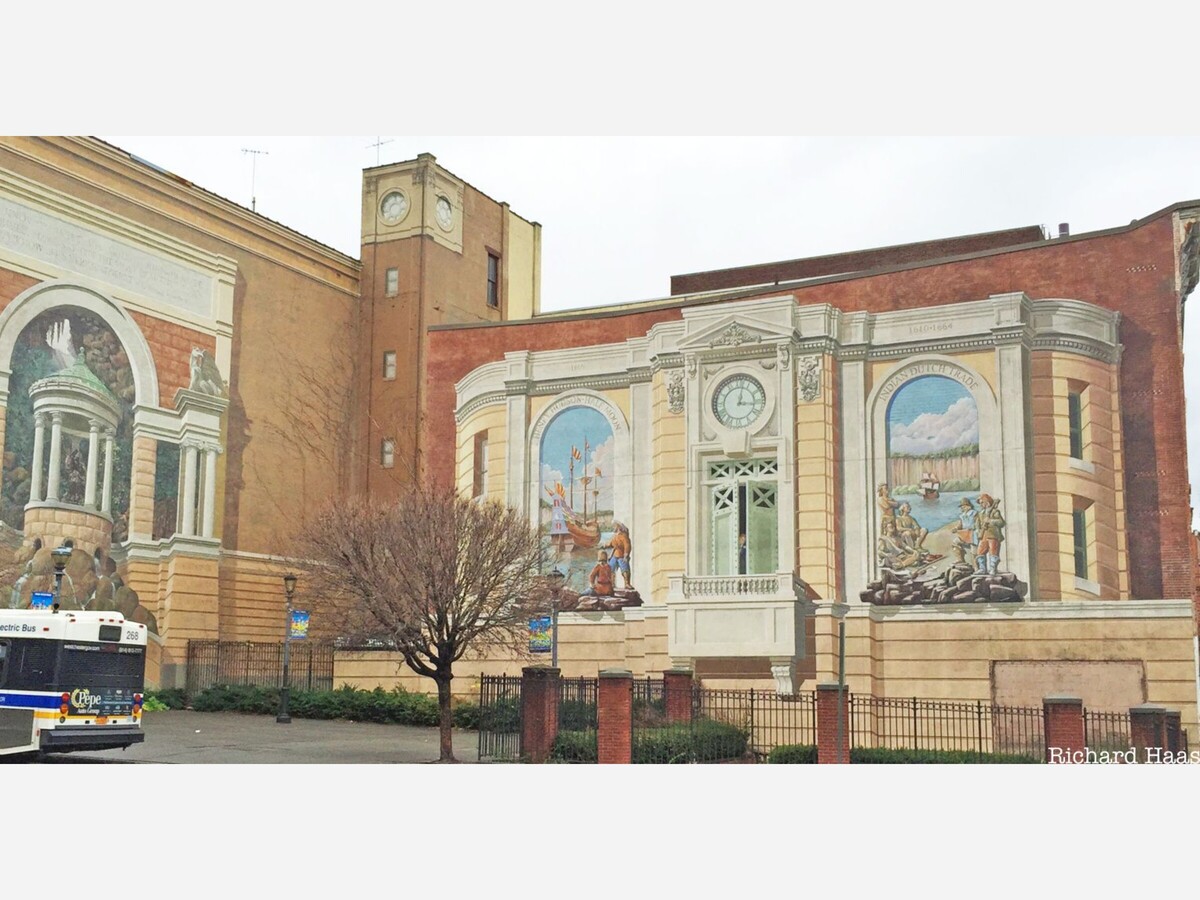 YONKERS:#RichardHaas is an architectural muralist whose monumental trompe-l'oeil works adorn the facades of buildings in New York, across the United States, and in Munich, Germany.
Three murals in #Yonkers titled "Gateway to the Waterfront" were commissioned by the city in 1997.
They depicted semi-imagined visions of Yonkers' 378-year history. Like his other works, they were strikingly three-dimensional, seeming to draw the viewer into windows painted on flat walls. Now, two of them are gone and the final mural is at risk.
The city of Yonkers has gone through difficult times but has bounced back in recent years, with new developments in the downtown and waterfront areas.
Market-rate apartment buildings are under construction adjacent to historic buildings like Philipse Manor Hall, a National Historic Landmark and one of the state's oldest structures, built in the 1680s.
What that has meant is that some of Haas' murals in Yonkers have not survived the revitalization efforts.
Despite receiving a historic designation in 2016, two of the murals he painted downtown were demolished, in 2016 and 2020 to make way for commercial and housing developments.
Those projects have made only limited progress.
The three murals depicted scenes from Yonkers history that include the people and places of the city...
https://untappedcities.com/2023/03/24/richard-haas-murals-yonkers/